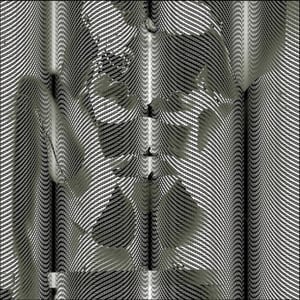 $

14.99
Glen Porter's new 10-inch is limited to 300 vinyl copies worldwide. Two Years in the making, this project is a multi-movement sound-scape that touches on the contrasting themes of life (sadness, happiness, courage, fear, etc).
We set sail deep within the psyche with the drum heavy accordion screamer "The Devil is a Dancer." Here, Porter takes his trademark emotionally driven production to new heights with the use of his own voice in the form of a sea shanty. We reach the shore but soon travel "Over the Mountains, Through the Jungle, And into the Cave." Resting in an acoustic haze we find moments of pure psychedelic bliss.
Joyful moans turn to anxious shrieks as we follow the hypnotic rhythms and discover "The Piper is a Madman." The last track on the vinyl offers, "Ask her nicely and she'll show you the scars," and as the title suggests, its layers are memorable and more than skin deep.
The cover art, a figurative illustration of the record's title, was created by British designer Oliver Cartwright in collaboration with L.A based photographer Voker Fleck.